BarberSharp
Austin Hair Stylists & Salon
Austin Salon

Salon Republic
13343 Research Blvd
Suite #400
Austin TX 78750
Hours
Tues-Fri: 10am - 6pm
Sat: 8am - 4pm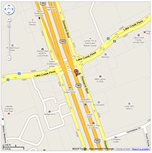 Google Map Directions
Common Questions:
What is the Best hair Salon in Austin?
Salon Republic in Austin Texas of course! Come on in and we will treat you right. While your at it, why not take advantage of our first time discount and try us out?
What is the best haircut style in Austin?
Hair Styles come and go, the current top hair styles are shown in our Top 10 Mens Hair Styles in Austin. Always be sure to ask your Stylist for the cut that fits your look.
What is the difference between an Austin Barber and a Austin Stylist?
A Barber requires more training and licensing than a normal hair stylist. They can cut hair using a variety of special techniques not performed by a standard stylist. Barbers are generally considered Masters of Mens Hair Style.
Why go with a Barber?
If your a guy, Barbers know mens hair so you can't go wrong. You can be guaranteed to get the look and style specially fashioned for you.

Award Winning Barber and Stylist!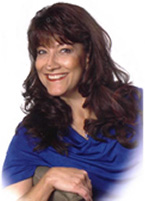 Janet Sharp
Info
Janet is a Barber and a Stylist making her an expert in Mens hair with the versatility to provide all Hair Services to Women as well. She has 25 years experience starting in 1985 as a Roffler Barber and Stylist. She can always guarantee a Fresh Clean look, or the most up to date Style. Bring in your whole family, she loves specializing in Family Hair Cuts!

13343 Research Blvd, Ste. 400, Studio 146
Austin, TX 78750
(512) 293-2529
barbersharp.com
Rates
Starting at: (May vary with hair length):
$30
Men's Haircut
$40
Women's Haircut
$20
Haircut With a Perm
$20
Haircut With a Color
$20
Children Under 12 Haircut
$25
Guys 12-17
$30
Girls 12-17
$70
Perm
$65
All Over Color
$85
Highlights
$15
Eyebrow Wax
$15
Lip Wax
$20
Lip and Brow Wax
$20
Wash and Style
Special Deals:
First Timer!25% OFF
Looking for a new Stylist? Why not check us out and get a discount? Why do we offer it? Simple, we know you'll be back!
+115% OFF
Bring in a Friend! Nothing like getting a hair cut or style with a friend while both chatting away with a glass of refreshmeng in hand. And you get a Discount to boot!
+Fam20% OFF
Bring in the whole family! Sometimes getting the whole families hair taken care of is a chore. Why not make it easy and get a discount!
+Couple15% OFF
Bring in your loved one and get treated special. Cozy private room for you both while you get styled!
©2010 BarberSharp.com | Austin Texas, All Rights Reserved
phone: 512.293.2529